Living in a digital world certainly has its advantages. One of the revolutionary components of the internet is the creation of viral fundraising challenges. Through the power of social media, users are able to interact regardless of where they may be located and collectively contribute to important causes around the world.
ALS Ice Bucket Challenge
The ALS Ice Bucket Challenge reinvented the way the world thought of fundraising. It took a shift from strictly fundraising to actively participating and encouraging others to get involved in any capacity. The challenge consisted of pouring a bucket of ice water over one's head to raise awareness of the amyotrophic lateral sclerosis disease, also known as ALS. The donations received from the challenge in 2014 resulted in the ALS Association expanding its research around the world by 187 percent, according to als.org. 
Movember: Men's Health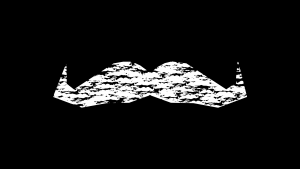 Image via https://us.movember.com/
Famously known as "No Shave November", Movember began in 2003 as a movement to raise awareness for men's health issues including mental health, prostate cancer, and testicular cancer. Movember originated from two Australian men who challenged a small group of people to take on a challenge. The challenge was this: Grow a mustache for $10 and the $10 will be donated towards men's health issues. The challenge's popularity skyrocketed, and to this day men across the globe have continued to grow mustaches in November to show their support. According to the Movember website, Movember has fundraised for over 1,250 men's health organizations since 2003. To this day, the organization has left a lasting impact on the world as "No Shave November" has become a part of our culture.
Bat Kid: Be Batman For A day 
Batkid was a Make-A-Wish turned to a national phenomenon. This day was originally created for Miles Scott, 5-year-old battling leukemia. Scott's wish was to be Batman for a day, according to wish.org. Thousands of people who were touched by Scott's story gathered together to turn San Francisco into Gotham, the town in which Batman takes place. This became a viral fundraiser for Make-A-Wish, raising awareness for the organization. This awareness led to increased donations to the nonprofit that helps dreams come true.
HCAOA Power of Five challenge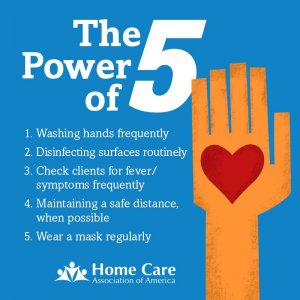 Image via http://www.hcaoa.org
During the challenges of the COVID-19 pandemic, home-health caregivers served at the front of the line, and our country came together and saw the importance of their role. According to the Home Care Association Of America, Thousands of homecare workers came together and advocated that homecare would be included in the federal response to COVID-19.  Caregivers stood together in solidarity and participated in the Power Of Five Challenge to demonstrate the actions they can take to protect their patients. The power of five included:
Wash hands

Disinfect surfaces

Check clients for symptoms

Maintain a safe distance

Check-in regularly.
To raise awareness, caregivers across the USA shared photos of themselves holding up their hand with a heart in the middle.  The campaign inspired direct action, and caregivers spoke to their local representatives and called for 5 forms of aid that would help caregivers during the pandemic. The advocates called for:
Enhanced pay and incentives for caregivers

Benefits for childcare

Priority for PPE

Enhanced Medicaid and federal support

Qualified liability immunity for agencies.
The COVID-19 pandemic has shown the crucial role that caregivers play in our community and their advocacy is to be admired. 
Polar Plunge 
Polar Plunge is a successful ongoing fundraiser hosted by Special Olympics Michigan. Each year, thousands of people volunteer to jump into freezing cold water in order to raise money. Individuals, organizations, and businesses from all over Michigan participate in order to raise funds, according to somi.org. All the proceeds raised from this fundraiser go directly to more than 20,000 children and adults with disabilities. Due to the COVID-19 pandemic, Polar Plunge has taken the leap to go fully virtual. Although participants cannot gather as usual they are given a fully customizable experience. Participants sign up and raise money how they did before, but instead are doing the plunge themselves leaving them in total control of how they leap.
In conclusion, it is safe to assume viral internet challenges are going to keep evolving. They are changing the ways in which people can get involved with important causes. Offering different commitment levels allows for people to become involved in one or one hundred causes. These challenges have become an important part of our culture and allow for expanded reach and awareness.