Generations Homecare Blog
by Generations Homecare System
Bookmark the Generations Homecare Blog to get helpful strategies and important insights for running a successful homecare agency.  Subscribe to the Generations newsletter for more!
The Homecare Technology Blog
by Generations Homecare System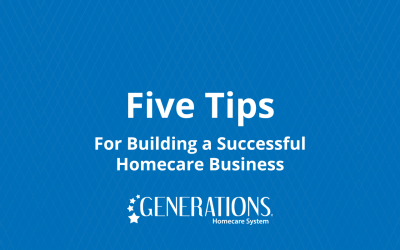 The team at Generations Homecare System put together a short webinar featuring five helpful tips for new agency owners, giving them the necessary...
read more

Generations Homecare System - A Solution from Integrated Database Systems
2625 Denison Suite A. Mount Pleasant, MI 48858
989-546-4512 | info@homecaresoftware.com