Simplify Caregiver Management with Generations Caregiver Software
Generations Homecare System empowers your caregiver team to improve care outcomes, simplify daily tasks, and maintain compliance.
Generations caregiver software streamlines caregiver scheduling and communication so caregivers can save valuable time on administrative work and minimize office visits. 
Easily accessible via a mobile app, your caregiver team can fill out care plans, document visits, and tap into a variety of useful tools  — even when they're out in the field.
Streamline caregiver scheduling
Caregiver scheduling shows you all of your agency's clients and caregivers, the hours they're scheduled, and their availability. You can broadcast available work and schedule a variety of shifts, including 24-hour shifts, split shifts, multi-payers, and more.
Easy for caregivers to view and request available shifts
Caregivers are automatically notified when they have been scheduled
Schedule reminders are sent to caregivers each day at 5:30 for the next day's visits.
Simplify reimbursement and meet state requirements by leveraging EVV
The EVV tool gives your agency real-time verification of the arrival and departure of caregivers for rapid and compassionate family-centered care. With Electronic Visit Verification (EVV) software, your agency can seamlessly improve care plan compliance, track care notes, and reduce hospital readmissions.

GPS or telephone-based verification available
Simplifies billing and reimbursement with direct interfaces, built-in forms, and billing exports
Works with a variety of state-accepted interfaces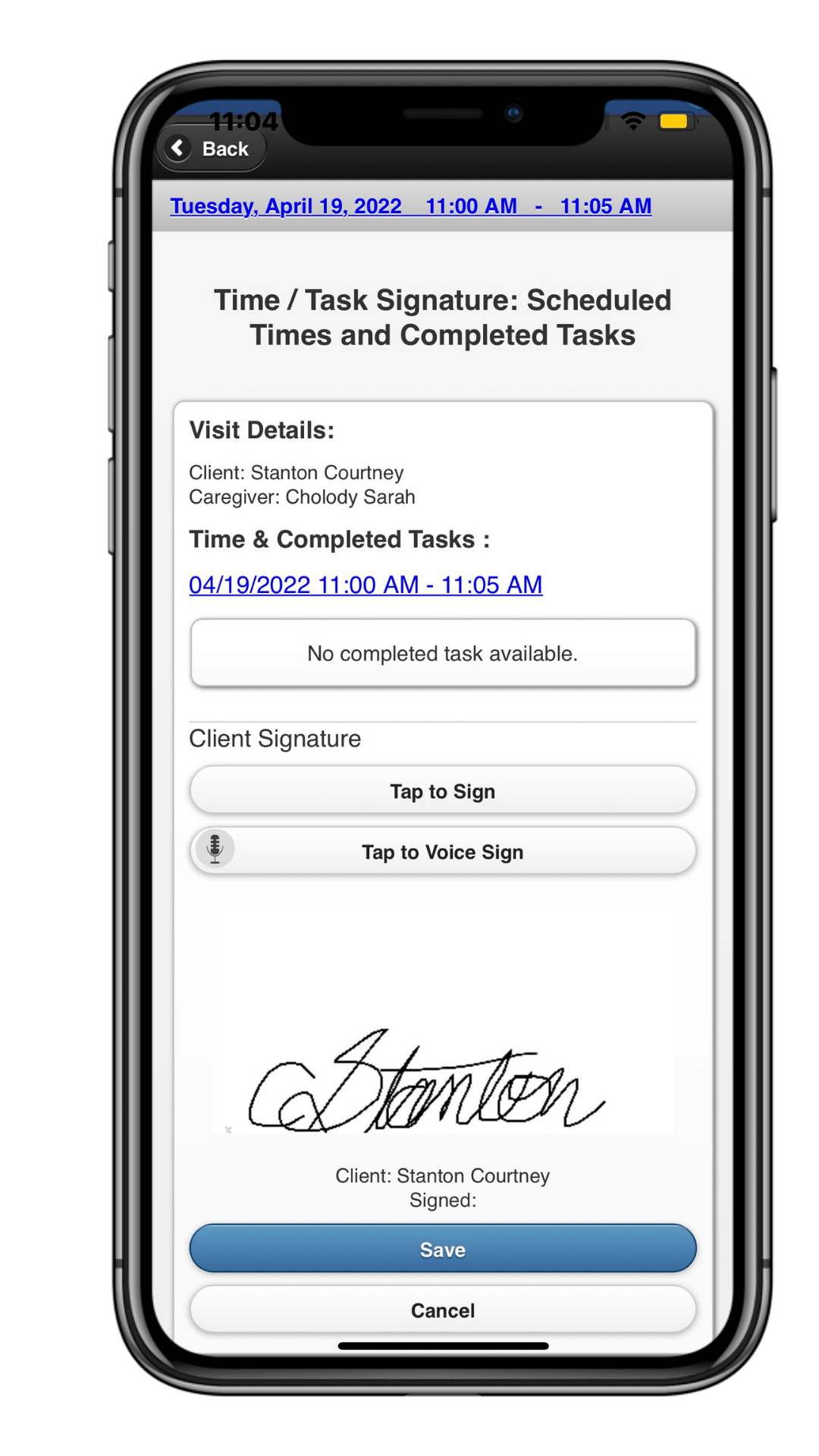 Improve communication with secure messaging
Generations Homecare System caregiver software includes a secure, HIPAA-compliant communication channel for the entire care team.
Agencies can alert caregivers via an app, email, and text notification of new messages and documents
Caregivers can receive critical and time-sensitive information from their agency, such as emergency plans and alerts, send secure messages to their agency, and notify their agency of their availability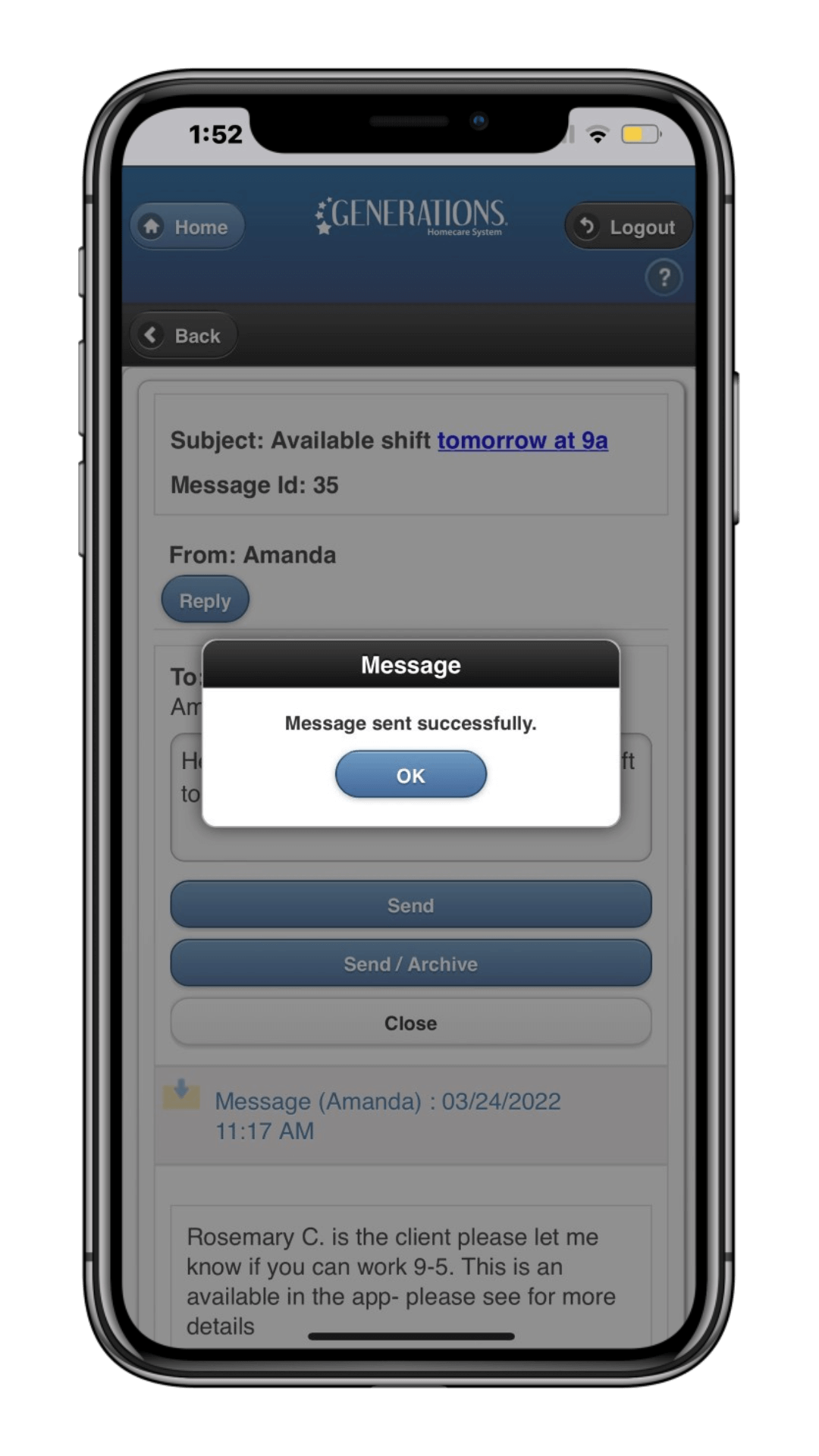 Easily access care plans and document visits online
Generations Care Plans allow caregivers to create a completely customizable assessment and care plan during the initial visit. Caregivers also have access to a variety of HIPAA-compliant documentation tools to help ensure exceptional care and improve client outcomes.
Caregivers in the field can securely access care plans and visit documentation via the mobile app
Convenient electronic signature feature available for sign-off on established care plans
Documentation features like Wellness Questions, Visit Notes, and Required Task allow caregivers to easily monitor the clients well-being.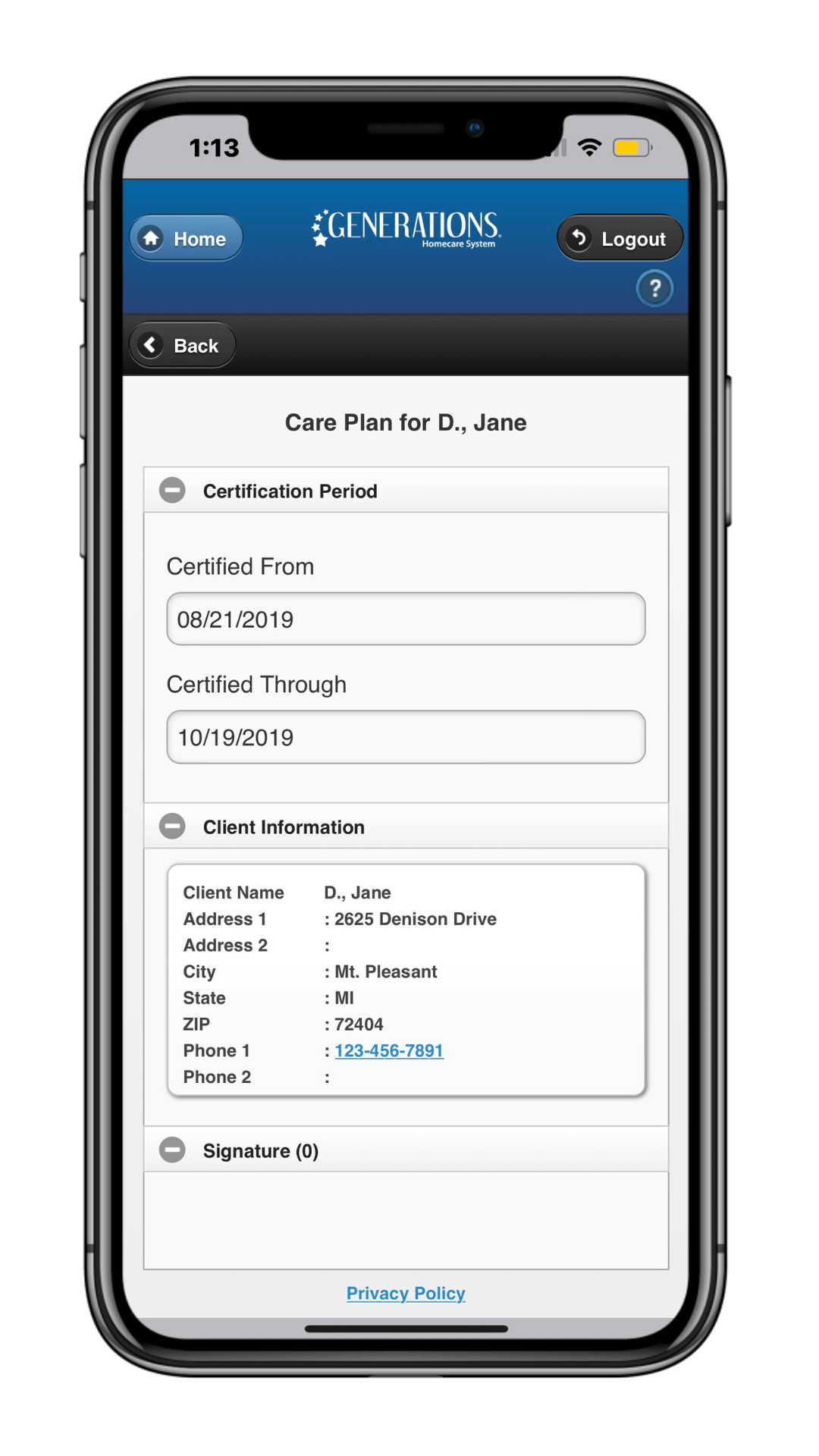 Ready To Learn More?
Schedule a Free Demo