Simple and Accurate
Homecare Billing
Simplify billing at your homecare agency by tracking overtime, holiday pay, approved service hours, and more. With Generations Homecare System, you can directly export data to QuickBooks, your state's aggregator, or a clearinghouse of your choice for straightforward and accurate billing. 
Electronic Billing
Generations offers a selection of electronic billing capabilities including forms 837p/i, direct to payer, or through a clearinghouse.
QuickBooks Interface
Maintain accurate records with the Generations Homecare System seamless interface to QuickBooks©., the leading accounting software.
Interface to State Aggregators
For Medicaid services, state-specific interfaces are available for states across the country. Check with a Generations Product Specialist for more information.
Accurate Homecare Billing with Visit Verification
Automate schedules and timesheets for instantaneous and accurate billing. Accurate visit verification ensures quality of care for your clients and accurate billing and reporting for your homecare agency. Schedules are automatically confirmed via Visit Verification, resulting in accurate billing and payroll exports.
Manage Multiple Payers
Generations supports an unlimited number of payers per client.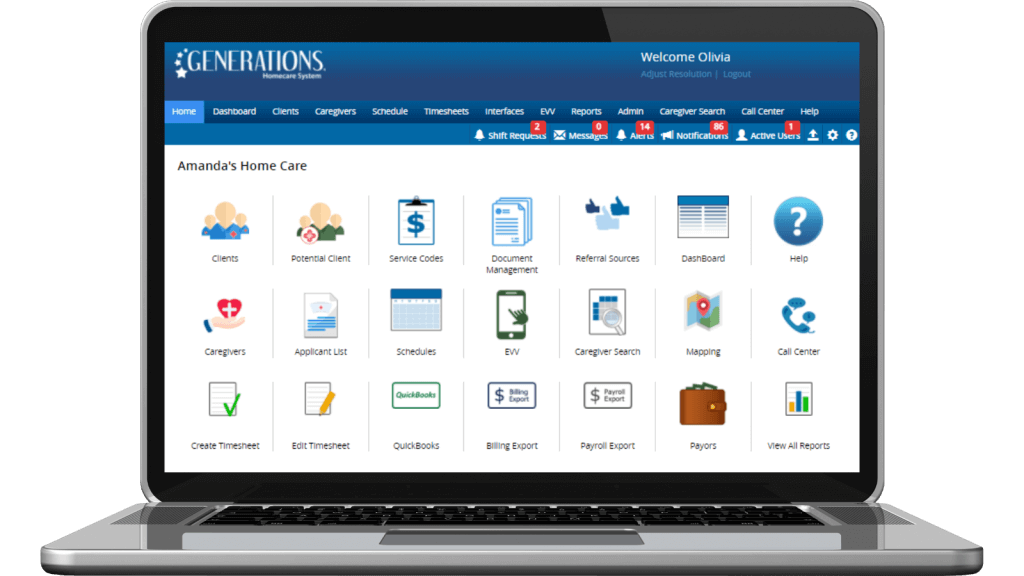 Ready To Learn More?
Download the Overview Booklet Below