Homecare and Home and Community-Based Services (HCBS) bring a unique opportunity for seniors to remain in the comfort of their own homes with the assurance of receiving the best care while mitigating the risk of hospital readmissions. With the aging population of the baby boomer generation, more and more seniors are opting to age in place. So much so that the employment rate of those in the industry is projected to grow 34 percent by 2029, according to the U.S. Bureau of Labor Statistics. Recruiting and retaining practices for homecare agencies need to keep up with the rapid growth within the industry. How can they do this? By using the best technology and practices to consistently recruit and retain the best caregivers.
The core element of any homecare agency is its caregivers. With that being said, be mindful of your hiring practices as it affects your ability to recruit and retain the best talent. Every part of the caregiver experience is crucial for success. Hiring is a four-part process: recruiting, hiring, onboarding and retention. While all of these steps are important to ensuring the success of your organization, retention is arguably the most important. One of the key ways to retain caregivers for your agency is to provide them with the best tools and technology that ensure great care is always provided. Let's discuss some of the tools within Generations that meet every step of the hiring process and are guaranteed to keep caregivers satisfied:
Recruiting
Promote the great technology your team utilizes, like the Generations Mobile App. Simplify the application process with online forms that feed directly into Generations. Generations Online Forms allow caregivers to apply for work opportunities. Potential clients also use Online Forms to fill out inquiry forms telling us more about themselves. This allows for clients to be paired with the caregiver that's right for them.
Hiring
Comprehensive search tools to hire from your pool of qualified applications within Generations. With Generations, your homecare agency can keep a wide range of applicants with the power to pull from the pool whenever you choose to do so. This is especially convenient when looking for a caregiver with a specific skill set.
Onboarding
Generations Document Management allows care teams to securely and conveniently share important documents. This can be used especially in the onboarding process to share company policies with your new team members.
Retaining
Easy-to-use, secure communication tools are a sure way to keep your caregivers satisfied. Broadcast available work to caregivers from within the Generations app with Care Opportunities. With in-app notifications, caregivers can easily request available shifts. Care Opportunities are a great way to ensure your workforce knows of new or last-minute work as it becomes available. 
Here is a closer look at the Care Opportunities tool.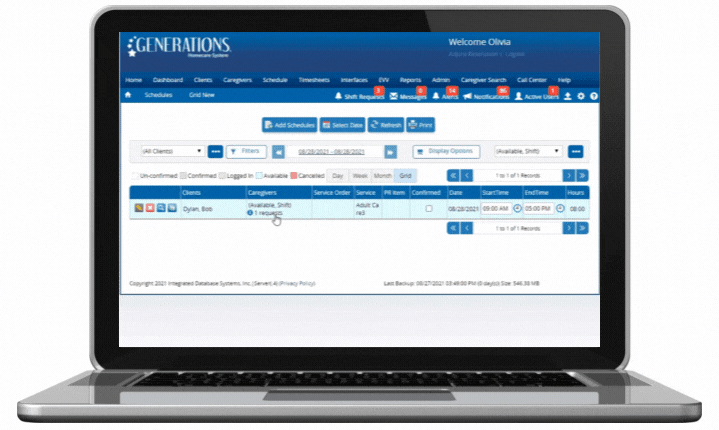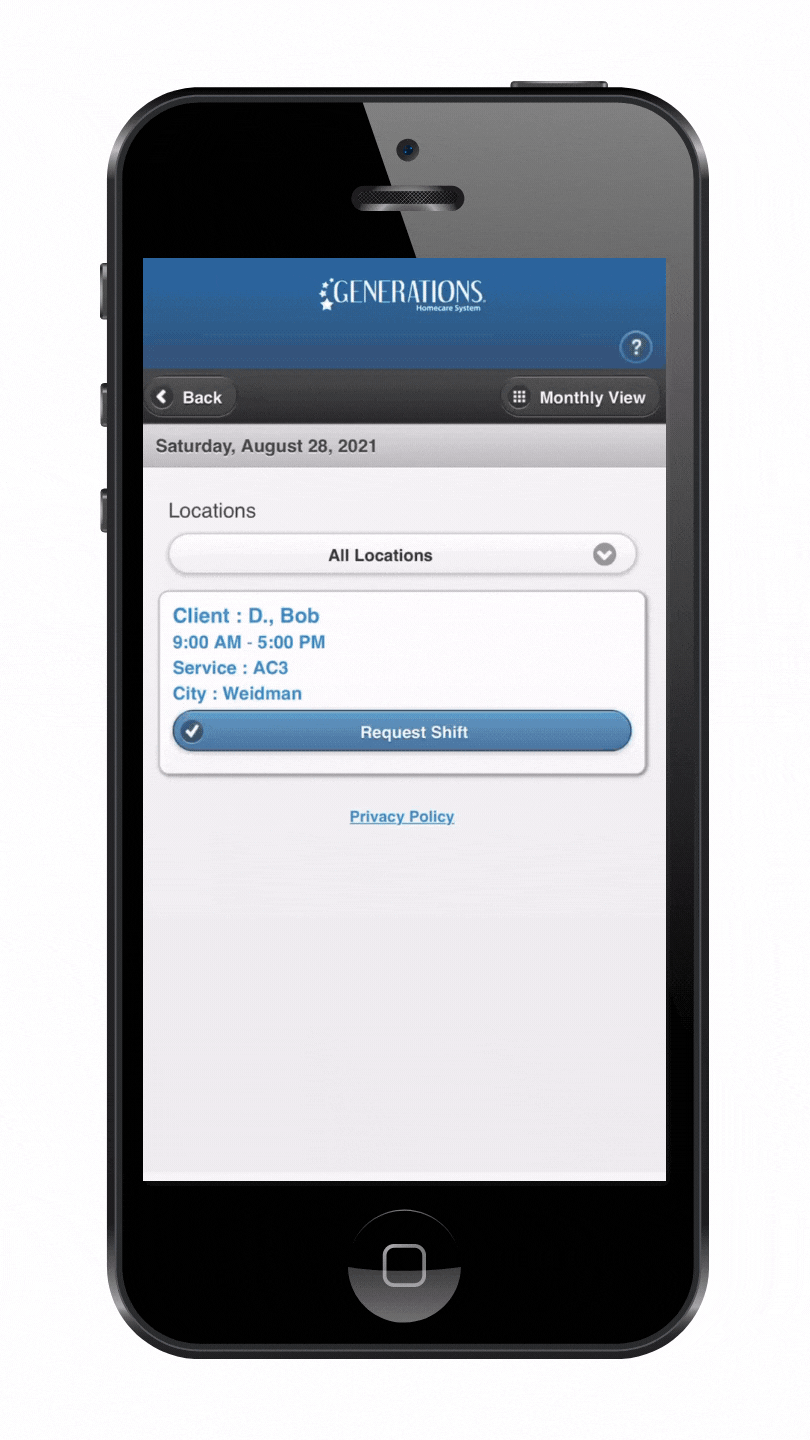 Generations Homecare System is an all-in-one application that streamlines the day-to-day tasks for homecare agencies, caregivers, and care recipients. Learn more about why it's the app more than 100,000 caregivers worldwide prefer. Download the booklet for a closer look at the tools in Generations. A member of our team will reach out to answer any questions. We'd love to show you Generations in a live demo!