While it may be the most wonderful time of the year, the holiday bustle can ensue mild chaos for homecare teams. Luckily, Generations Homecare System keeps you one step ahead. Here are some tips and tools in Generations that are sure to keep you and your care team organized and connected throughout the holiday season.
Be sure to watch the video at the end of the blog post!
Plan ahead: Though it may sound simple, planning ahead gives you and your staff an adequate amount of time to prepare for the season ahead. Generations has streamlined scheduling built in to adapt to the needs of your team. Broadcast available work, schedule flexible hours, and much more from Generations. Watch the video below for a quick look at Scheduling in Generations.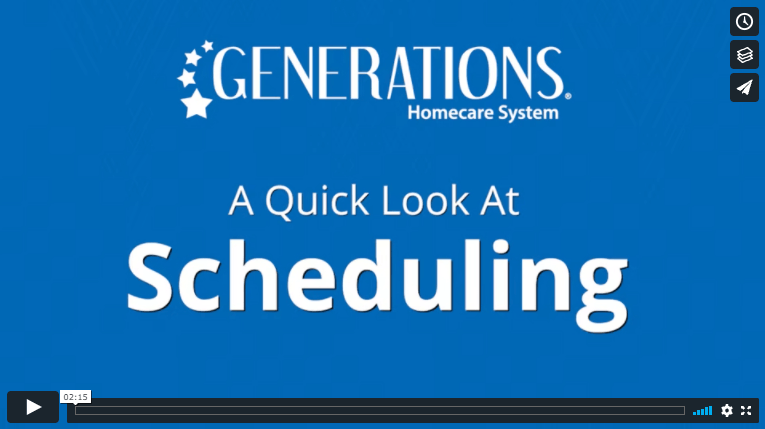 Be prepared to hire more staff members: Give yourself enough time to ensure all of your clients have accommodations made for the holiday season. You may need to hire more staff members to ensure everyone is taken care of during this time. Using Caregiver Search within Generations, you can easily find available and qualified caregivers from your pool of applicants. From there you can create schedules. Watch the video below for a quick look at Caregiver Search.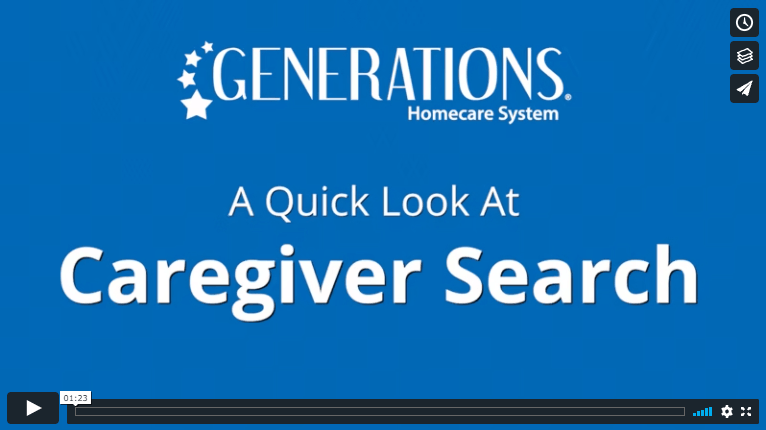 Keep your care team connected: Communication is a key element of success and is crucial during a busy time of the year. Secure communication is especially important, which is why the Generations Homecare System Mobile App is available in three versions that offer relevant data to each user; office staff, caregivers, and clients. With a secure and centralized location to communicate, your team can take care of business. Watch the video below for a quick look at the Caregiver Mobile App.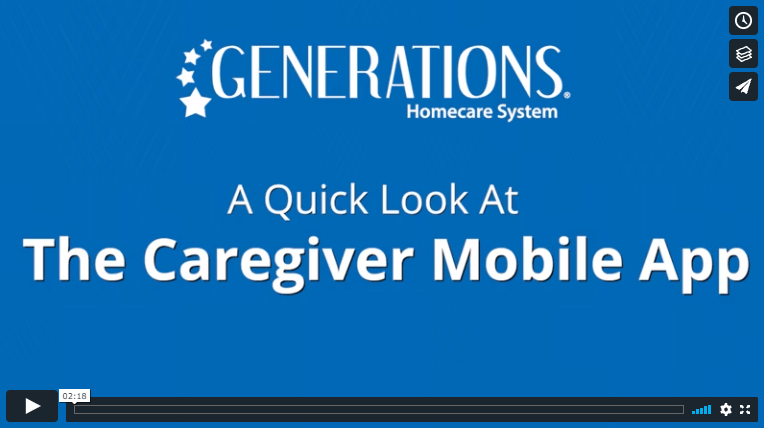 Review Your Year: Using the Dashboard in Generations, you can easily review your accomplishments. Simply set the date to encompass the entire year and you will be able to see statistics from the year. Some of our recommendations include; active clients, referrals, active caregivers, and scheduled visits. Finally, share this data with your staff and from there set goals for the new year.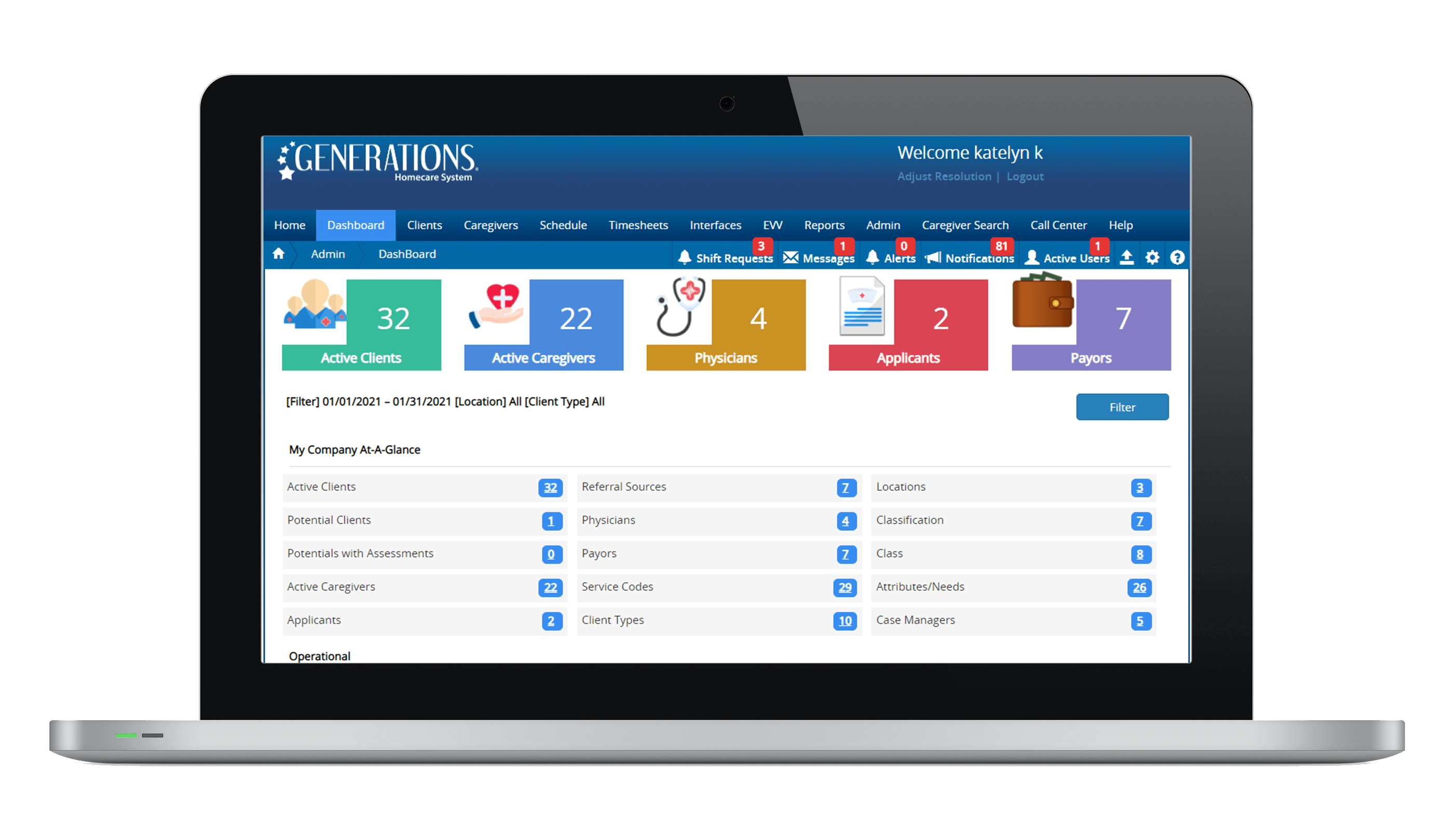 Lastly, If you're not using Generations Homecare System yet, now would be the perfect time to give your care team the best gift of all. Download the overview booklet today to learn more about how Generations gives care teams the power to connect efficiently and securely, leading to reduced readmissions and ensuring excellent care is delivered consistently.