Homecare Software Features
Top Features for Homecare Teams
Generations Homecare System includes a wide range of secure, easy-to-use tools and features designed to keep care teams organized and connected. Here we have a brief overview of some key features within Generations:
Caregiver Search: Easily schedule from your pool of qualified and available caregivers, including applicants using Caregiver Search. This valuable feature allows you to search for a caregiver with any criteria of your choice. 
Electronic Visit Verification (EVV): Improve the Medicaid reimbursement process with Generations Homecare System EVV. This functionality provides real-time visit verification, simplified reimbursements, and the ease of meeting state requirements.
Click here to learn more about EVV.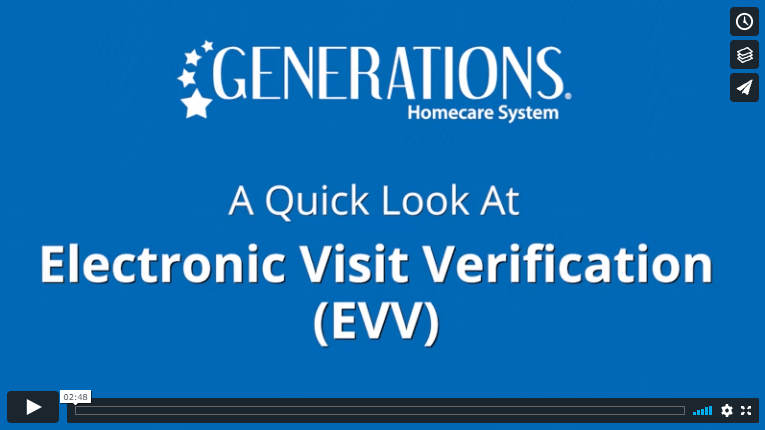 Scheduling: View confirmed shifts in real-time, easily update all schedules, track service hours, and more!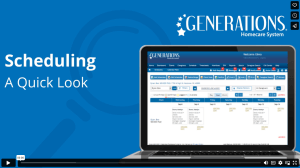 Generations Mobile App: Available in three versions for caregivers, clients and their family members, and office staff, the Generations Mobile App has each member of your care team covered. Watch the video below for a quick look at the free, comprehensive mobile app for clients.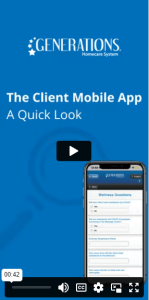 Secure Messaging: Text messaging is not HIPAA-compliant which is why Generations provides a secure, HIPAA-compliant solution. Securely send and receive messages in Generations Homecare System.
The Call Center: All interoffice communication can be done within The Call Center. Easily document calls and other communications within Generations.
To learn more about these features and more information about Generations Homecare System, download the overview booklet below.