Touch ID / Face ID App Login
Office staff using the Generations mobile app will now have the ability to authenticate using touch-id or face-id (face-id available with iPhone X). This functionality should be available later this week as soon as the new app version is reviewed by Apple and Google Play stores. Users will receive a notification to download the new version of the app when it is available.
Letter Writer Updates
The letter writer is a popular feature in Generations for creating letters and emails that can be sent to existing and potential clients, caregivers and applicants, referral sources, and even case managers and physicians.
In this release, the letter writer has a number of awesome new features including:
Add logo and signature blocks
Rich text formatting including embedding hyperlinks
History tab to view opens
Schedule emails to be sent now or at a specific date and time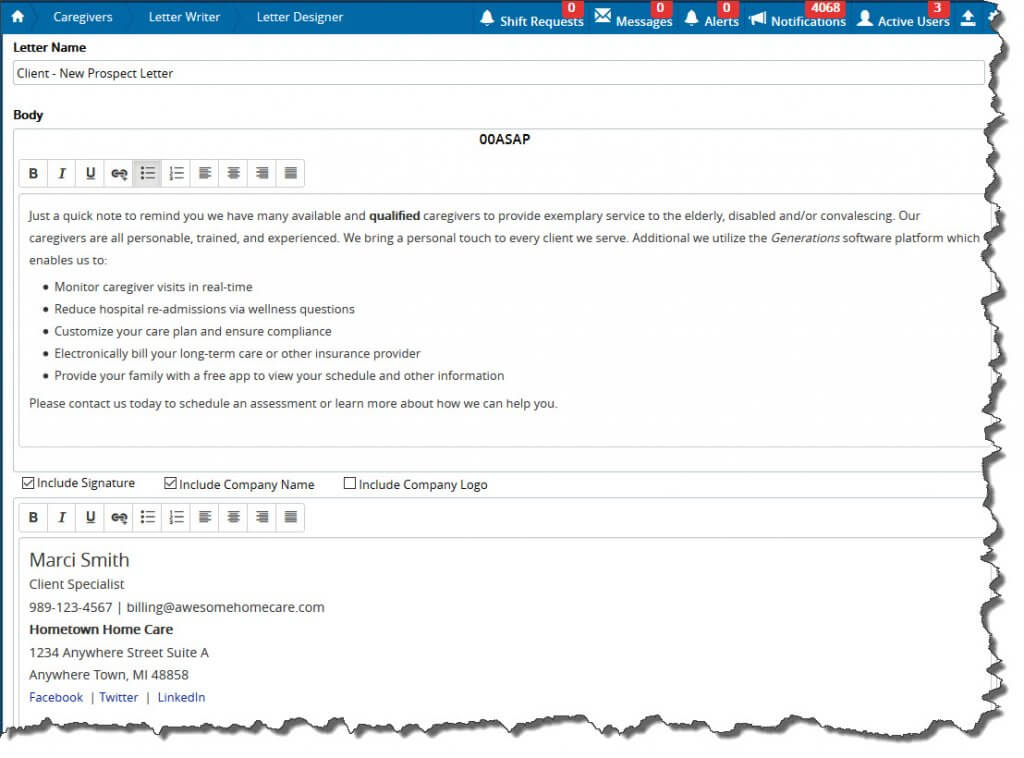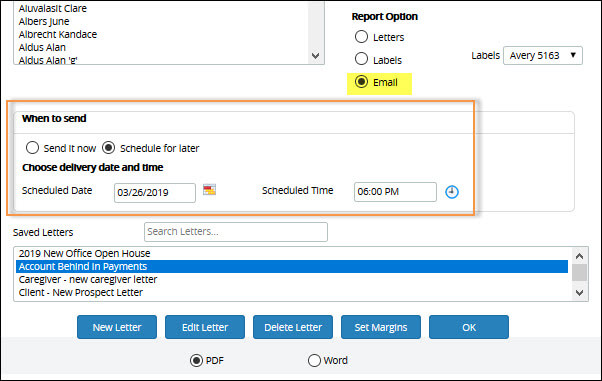 Other Features and Improvements
ACA Reports – new 2 month reporting period
837i EDI Export – fix for running with daily summarized by service option
MARS report – client name now appears on every page.
Caregiver App – Absence highlight on calendar fix. Could show scheduled absence when there was not one in certain situations.
HHAX Interface – some minor improvements to prevent duplicate processing of response files and fix for duplicate split shift after midnight.
Custom Care Note – fix for category sort order not sorting as specified.
Generations Invoice number no longer skips one number when advancing
Continuous shift gets confirmed regardless of 'do not confirm' option.
Fix for issue that could cause client or caregiver web enabled box to become un-checked.
Scheduling alerts set on client and caregiver profiles will now display when editing on the Telephony Schedules page.
Caregivers can no longer be moved back to the applicant list as loss of some data can result when this was done.
Other minor fixes