General Features
Password field assigned to client/caregivers can now be reset using the reset password button. Passwords already assigned can only be reset and not viewed by office users.
ADP Payroll export updates

Base rate option for overtime
Other expense option to use dollars instead of units

Completed Schedules and Tasks Report – option to include accounting ID
HHAX interface fix for handling SSNs having leading zeroes
Mobile App – view schedules for office staff now display the schedule details under the date with option to view the calendar
Other minor bug fixes and improvements
Icon Updates
Many of the people icons have been updated both in the main site and mobile app.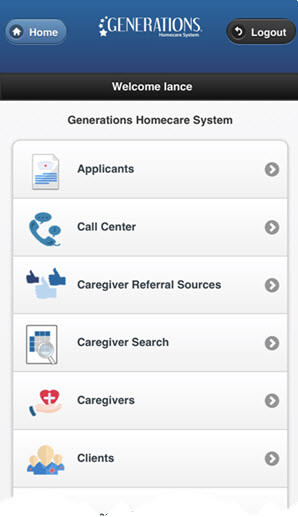 QB Desktop Interface Update
We have a new version of the QuickBooks interface available and will be rolling it out in the upcoming weeks. Look for a notification in the Generations user alert section for details.